Hello everyone! Wanted to share my project for ustream tonight.
If you havne't ever came to one, it is FREE and loads of fun! All the chat
and the gals just make it awesome!
I created this mixed media plaque with lots of fun techniques.
Hope to see you there!
As always being an affiliate with Scrapbook.com I will receive a small
percentage of any sales generated from my site. So if you see something you would
like to buy, just click the picture and you can go straight to shopping at
Scrapbook.com. It is greatly appreciated! xoxoxoxo
Supply List: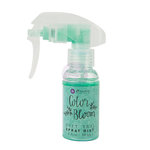 Happy Shopping :)
Thanks for stopping by everyone and have the most AMAZING week!
Hugs and love <3 p="" xoxo="">
3>